Bringing energy efficiency into your home reno
Guiding renovation decisions for a safer, healthier, more comfortable home.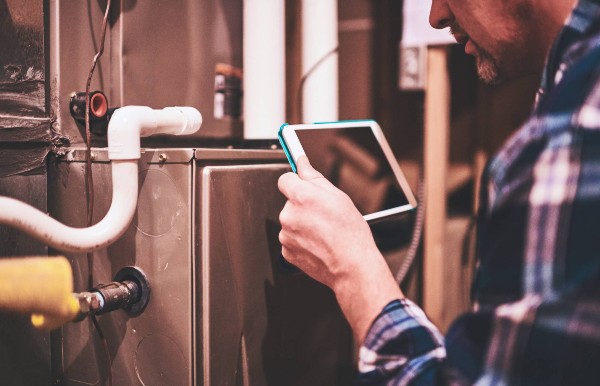 Canada Greener Homes Energy Assessments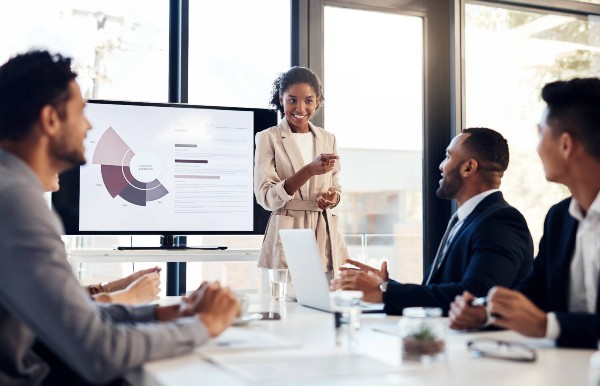 Commercial + Industrial Energy Assessments
Why add energy efficiency into your home renovation choices?
Past EnerGuide retrofit programs have saved Canadians up to 20% on their energy bills. Opting for energy-efficient renovation choices pays for itself quickly and saves money on energy bills long-term.
But there's more to it than that. Energy efficient homes have been shown to improve quality of life. Retrofitted houses have cleaner air, are more durable when pitted against environmental damage, and have lower greenhouse gas emissions.
Take advantage of the Canada Greener Homes Grant
If, like half of all Canadians, you're considering home renovations this year, you should look into the Canada Greener Homes Grant, the federal government's newest energy efficiency retrofit program for residential buildings. Homeowners who undertake renovations recommended by their energy advisor are eligible to receive a grant of up to $5,000.
To qualify for this program, homeowners must have two home energy evaluations completed by a licensed energy advisor like F2 Energy, and will be reimbursed up to $600 to cover the cost.
Or participate in Enbridge Gas' Home Efficiency Rebate Plus Program
Enbridge Gas and the Canada's Greener Homes Grant have partnered to provide rebates towards eligible retrofits such as home insulation, windows and doors, heat pumps and renewable energy systems. The new, co-ordinated Home Efficiency Rebate Plus benefits a range of Ontarians with enhanced rebates up to $10,000. Participants can also offset the cost of their EnerGuide home evaluation with an additional rebate of $600. See if you qualify. 
Energy-efficient retrofits by the numbers
Canadian homeowners spent $80.1 B on home renovations in 2019.
1.2 million Canadian homes have been rated using the EnerGuide rating system.
Renovations done under Canada's last EnerGuide retrofit program, which ended in 2010, saved homeowners an average of 20% on their energy bills.
The number of energy efficient retrofits motivated by EnerGuide home evaluations.
F2 Energy has completed more than 15,000 energy assessments for residential, commercial and industrial customers.
We're experienced
F2 Energy is an engineering firm with more than a decade of experience in energy advising. Not only are our advisors well versed in residential evaluations, we also work with commercial and industrial companies to reduce their environmental footprint
We're more than just advisors
When working with F2 Energy, you're backed by an engineering firm with a deep understanding of building sciences including HVAC radiant in-floor heating and solar energy system design. Our advisors have both the knowledge and tools needed to ensure a proper inspection.
We care
We understand that building an energy efficient home isn't just about saving on utility bills, it's about greater comfort, safety and health. Improving your family's standard of living is an important part of our job. Our advisors are courteous, knowledgeable and always willing to help.
Schedule your Canada Greener Homes Energy Evaluation
We offer residential energy evaluations across southwestern Ontario. Please fill out the form below and we will contact you within 24 hours to book your appointment.
Working towards energy efficiency for businesses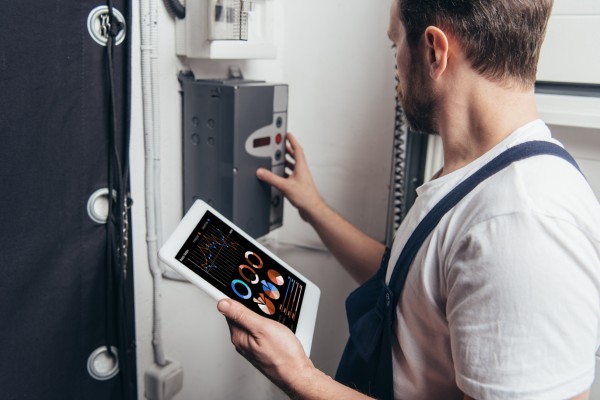 Companies who invest in energy efficient retrofits benefit in a variety of ways. Not only can they significantly reduce their carbon footprint, energy efficient businesses also see reduced maintenance costs, safer work environments and an increase in productivity. In 2015, with the help of IESO energy efficiency programs, Ontario's businesses reduced energy use by 1,013 gigawatt-hours (GWh). That's enough to power a small city.
See how our energy evaluations can help your organization achieve its energy-usage goals.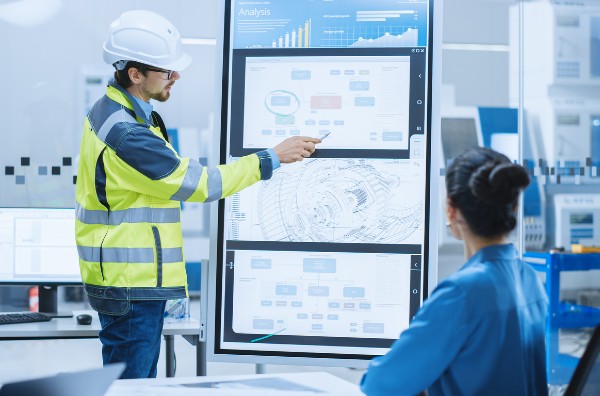 F2 Energy has years of experience in electrical and mechanical engineering, with a focus on renewable energy projects, and electrical and HVAC systems design.
Our goal is to optimize your organization's facilities while decreasing life cycle costs through energy conservation.